Enjoy Golden Bay's History and Past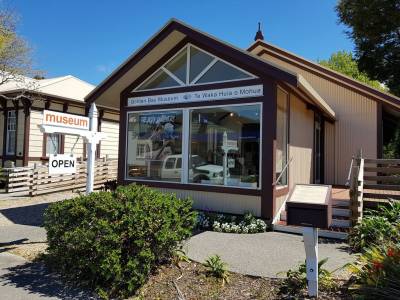 History and Heritage Of Golden Bay
Golden Bay has some interesting history so take time while visiting to visit the museums in Takaka and Collingwood or read about the history of Abel Tasman and the Maori Heritage of Golden Bay here.
Golden Bay Museum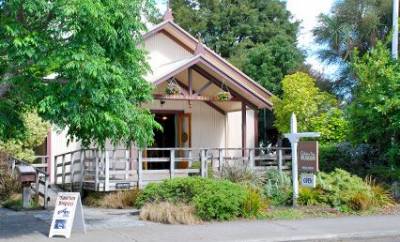 While in Takaka make sure you visit the Museum, located in the shopping centre.
You'll be quickly drawn to the beautifully crafted diorama depicting Abel Tasman's 1642 encounter with local Maori. An educational book detailing this encounter is available for sale at the museum. Wander around displays on Maori and European history of this region. You'll be surprised at the range of material in these and other regular changing displays.
Clifton Cemetery and Reserve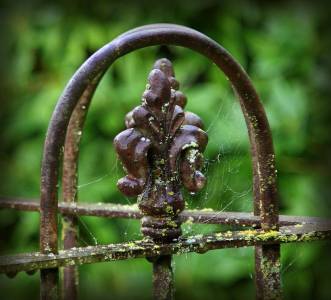 Historic Clifton Cemetery, a site of great significance to both Maori and Pakeha. It was the area's local importance that meant it was vested in Council as a Recreation Reserve in 1991.
The land for the hospital cemetery, as it was meant to become, was set aside when Clifton, then known as Waiwera, was surveyed in 1842.
Aorere Centre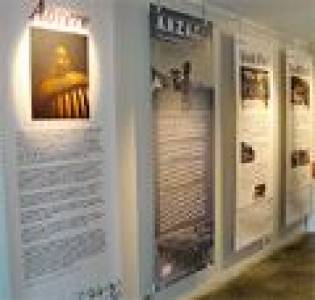 Discover the rich history of western Golden Bay, from early Maori arrivals to European settlement. Local stories feature agriculture, industry, gold, shipwrecks, lighthouses and the Collingwood fires. Open Daily 10-dusk. Admission by donation.
Golden Bay Machinery & Settlers Museum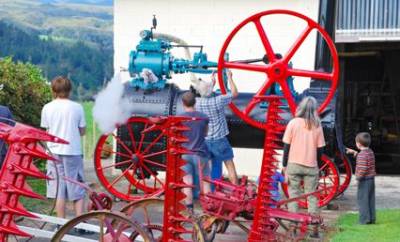 A working steam section with 'Steam Up' days are held at Easter, Labour Weekend, Christmas/New Year. There is a pioneer kitchen with a wood and coal range where scones are baked and served on 'Steam Up' days. Open daily. Admission is by donation.
869 Collingwood-Bainham Road, Rockville. Ph: 03 524 8131
Farewell Spit Tours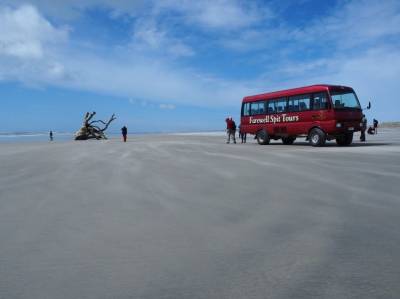 Ride the Red Bus - Gannet Colony Tour, Lighthouse Tour and Wader Watch.
Locally owned and operated for more than 65 years. Farewell Spit is a Nature Reserve and Wetland of International Importance.
Come with us and find out why, while you feel the sun on your face, the breeze in your hair and the sand between your toes. Departure times are set by the tide so bookings are essential.
Collingwood Museum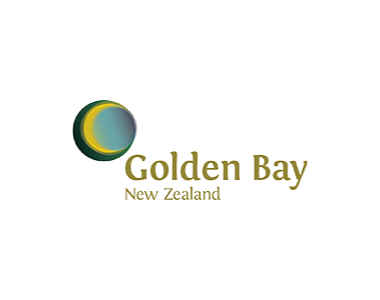 As befits a town of this age, there is a small museum in the main street. It was established in 1969 in the former 1910 council office building. A stroll back in time with aspects of early development of the district: home, school, gold, coal, timber, farming, military with our 'through the years' photographic display
MUSEUMS: COLLINGWOOD
CWD MUSEUM: Tasman Street, Collingwood - EARLY SETTLERS: 869 Collingwood, Bainham Road, Rockville
Phone:
035248131
Onetahua Marae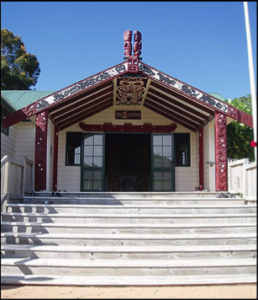 Established in 1986, Onetahua Marae in Pohara is used by the whole community for tangi, hui and wananga (educational base).
It is the home marae for three local iwi: Ngati Rarua, Ngati Tama, and Te Atiawa, but it operates as a multicultural marae with the wider involvement of the whole community. The protocol (kawa) there is Taranaki.
"Onetahua" is the Maori name for Farewell Spit and translated means "heaped up sand".
MAORI HISTORY: POHARA