Enjoy Golden Bay's History and Past
Golden Bay has some interesting history so take time while visiting to visit the museums in Takaka and Collingwood or read about the history of Abel Tasman and the Maori Heritage of Golden Bay here.
Golden Bay Museum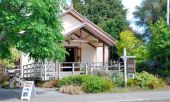 While in Takaka make sure you visit the Museum, located in the shopping centre.
You'll be quickly drawn to the beautifully crafted diorama depicting Abel Tasman's 1642 encounter with local Maori. An educational book detailing this encounter is available for sale at the museum. Wander around displays on Maori and European history of this region. You'll be surprised at the range of material in these and other regular changing displays.
European History

When Dutch explorer Abel Tasman sailed into New Zealand waters and came upon this "large and highly elevated land", he was looking for a great southern continent.
For centuries many had imagined such a land mass in the southern ocean between Australia and South America. The voyage was organised by the Dutch East India Company, looking for opportunities to expand its wealth.
HISTORIC GOLDEN BAY:

Aorere Centre

Discover the rich history of western Golden Bay, from early Maori arrivals to European settlement. Local stories feature agriculture, industry, gold, shipwrecks, lighthouses and the Collingwood fires. Open Daily 10-dusk. Admission by donation.
Maori History

Today, the iwi of Golden Bay are Manawhenua ki Mohua Ngati Tama, Ngati Rarua and Te Atiawa.
In earlier times this area witnessed waves of Maori invasion and settlement long before the arrival of European immigrants. Ngati Tumata Kokiri were thought to have been here for several hundred years before being displaced by Ngati Apa.
In 1828 the migration of North Island iwi to the South Island took place.
HISTORIC GOLDEN BAY:

Onetahua Marae

Established in 1986, Onetahua Marae in Pohara is used by the whole community for tangi, hui and wananga (educational base).
It is the home marae for three local iwi: Ngati Rarua, Ngati Tama, and Te Atiawa, but it operates as a multicultural marae with the wider involvement of the whole community. The protocol (kawa) there is Taranaki.
"Onetahua" is the Maori name for Farewell Spit and translated means "heaped up sand".
MAORI HISTORY: POHARA

Photographers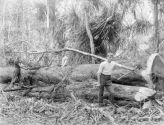 Fred Tyree, and his brother William, were professional photographers who recorded the colonial development of the Nelson region for fifty years from 1878.
Fred Tyree lived in Golden Bay and his photographs are featured at Aorere Centre, Collingwood. The Tyree Studio glass plate negatives are of national significance and are held at the National Library of New Zealand Te Puna Mataurangao Aotearoa and the Nelson Provincial Museum Pupuri Taonga Te Tai Ao.
HISTORIC GOLDEN BAY:

Maori History & Culture cont..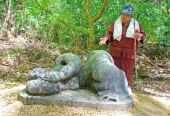 It was at the hands of Tumatakokiri, the tribe which was in occupation at the time, that four of Abel Tasman's men met their death. Several theories have been advanced to explain this tragedy that Tasman's men had unwittingly rowed into waters which were tapu (sacred) or had a rahui (ban) placed on them; that these strange white men in strange ships with strange ways (dress, muskets etc.) were taniwha who had to be chased away.
MAORI HISTORY:

Maori History & Culture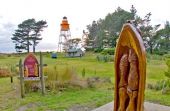 For example the names Takaka and Motueka have probably persisted for centuries as place names in the district; Ta'a'a and Motue'a are a few miles apart on the island of Raiatea in the Tahitian group, believed to be the Hawaiki of several of the "Fleet Canoes" of the Maori migrations. A legend about a taniwha (monster) called Kaiwhakaruaki which was once the scourge of Parapara Inlet, has local variants in several other districts of New Zealand, and is found throughout Polynesia.
MAORI HISTORY:

Abel Tasman European History
The man chosen to command the expedition, Abel Janszoon Tasman, was born in Holland. By 1642 he already had years of experience sailing in north-west Pacific and Asian waters in the service of the Dutch East India Company.
Tasman, Visscher & Isaac Gilsemans had been together in Japan when the Dutch were establishing a trading post there.
Working for a company which was more interested in increasing profits than knowledge, Tasman was the servant of a a businessman's empire.
ABEL TASMAN: ABEL TASMAN NATIONAL PARK

Golden Bay Machinery & Settlers Museum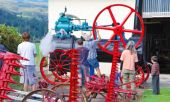 A working steam section with 'Steam Up' days are held at Easter, Labour Weekend, Christmas/New Year. There is a pioneer kitchen with a wood and coal range where scones are baked and served on 'Steam Up' days. Open daily. Admission is by donation.
869 Collingwood-Bainham Road, Rockville. Ph: 03 524 8131
Collingwood Museum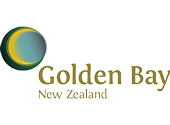 As befits a town of this age, there is a small museum in the main street. It was established in 1969 in the former 1910 council office building. A stroll back in time with aspects of early development of the district: home, school, gold, coal, timber, farming, military with our 'through the years' photographic display
MUSEUMS: COLLINGWOOD
CWD MUSEUM: Tasman Street, Collingwood - EARLY SETTLERS: 869 Collingwood, Bainham Road, Rockville
Phone:
035248131