Explore all that Golden Bay has to offer . . .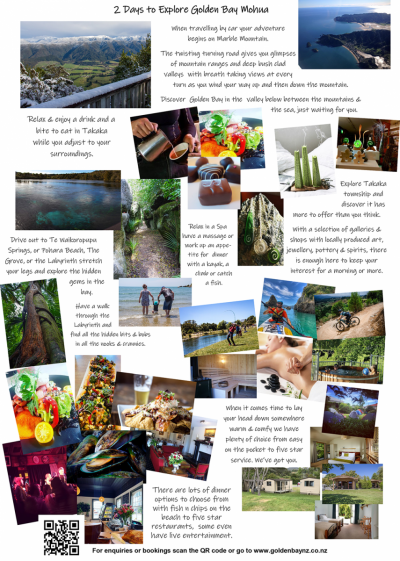 View 2 days in Golden Bay
Whether you are arriving in Golden Bay by land sea or air, you will not be disappointed with the views.
If you are coming to relax on one our sandy beaches Wharariki, Tata, or Pohara, or ride on one of our mountain bike tracks Rameka, Canaan Downs, or Kahurangi, you will find that you are spoilt for choice for activity options on land and sea. If you are on the hunt for local artisan products, explore the galleries around the bay displaying local artwork and crafts. Download the pdf for some more ideas and contact details.
Free Activities
There is so much to see and do in Golden Bay that is free. Bike trails, walking tracks safe beaches for swimming.