Collingwood to Aorere Valley
Collingwood to Aorere Valley
The trip from Collingwood to Aorere Valley offers splendid views of rivers and bush. Stay or eat in Collingwood before you set off. Walk to Ballroom Caves, swim at Salisbury Bridge, explore the goldworkings of Kaituna - enjoy.
Main Features

Collingwood
has essential services, a petrol station, fire station, post shop, food store, tavern and campground. There is a wide selection of accommodation.
Historic Trail
includes St Cuthbert's Church (1873), Courthouse (1901) and Post Office (1906). From the fire station, follow the trail of heritage plaques along Tasman Street, then turn right to the War Memorials and uphill to the Church.
COLLINGWOOD TO AORERE VALLEY: COLLINGWOOD

Goldfields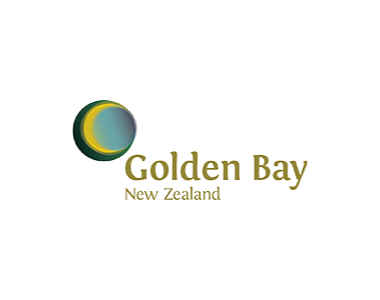 Gold was found in the Aorere in December 1856, and within a year there were a thousand men working there.
Aorere became the first major goldfield in New Zealand and was notable because sluicing was used and the diggers got together to set down their own regulations.
The rush lasted for three years, during which time Collingwood was mooted as the capital of New Zealand.
COLLINGWOOD TO AORERE VALLEY: COLLINGWOOD

Collingwood Cemetery 1857 to 1895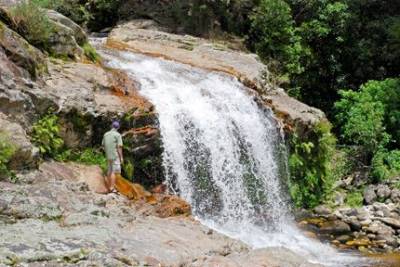 People who enjoy rambling through historic cemeteries and reading stories of flooks, epidemics, shipwrecks and other trials of early colonial life from the headstones should set aside some time to visit the Old Collingwood Cemetery, whose ornate wrought-iron fences and crumbling gravemakers are scattered on a rocky hillslope beside what was once the coach-road to the goldfields.
COLLINGWOOD TO AORERE VALLEY:

People of the Past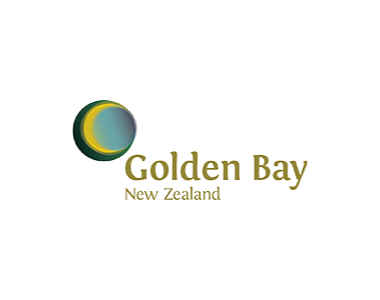 Tamati Pirimona Marino was a chief at Aorere when the New Zealand Company first visited. He signed the Treaty of Waitangi and is buried at the Old Collingwood Cemetery. Fred Tyree was a pioneer photographer who recorded the early days of European settlement. His exceptional black and white images are on display at Aorere Centre, Collingwood.
COLLINGWOOD TO AORERE VALLEY:
Collingwood

History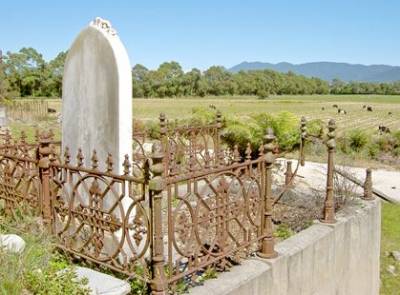 In 1842, Surveyor Tuckett found three Europeans living near the pa at the mouth of the Aorere River. They were building a trading vessel. The tiny settlement was first named Gibbstown after an influential resident but later the name was changed to Collingwood, honouring Nelson's second-in-command at Trafalgar.
COLLINGWOOD TO AORERE VALLEY: