Welcome to Golden Bay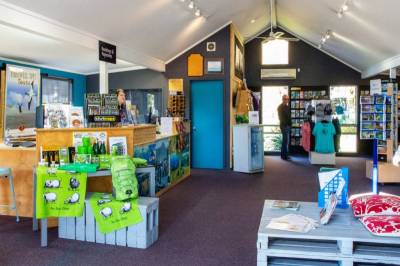 Golden Bay Visitor Centre, Willow St. , Takaka ph 03 5259136
Golden Bay is an extraordinary natural environment at the top of the South Island in New Zealand.
Golden Bay is New Zealand's most diverse and appealing holiday destination. Imagine a region with endless variety, where golden beaches, alpine valleys and tranquil fishing rivers share a close proximity with the sea.
Breathtaking scenery, arts and crafts, sporting activities. There's something for everyone.
Golden Bay is nestled into the South Island's north-west corner. A chain of steep and rugged mountains cuts its fertile river plains and valleys from the rest of the island.
Unless you're a migrating whale, you don't go past Golden Bay on your way to anywhere.
Golden Bay Visitor Centre Opening Hours :
Monday to Friday 10:00am till 2:00pm
You have 24/7 access to brochures, maps, activities, providers of accommodation, food and transport outside the Visitor Centre for visitors' use.
For more information please call us: 03 5259136 or email