Golden Bay Gems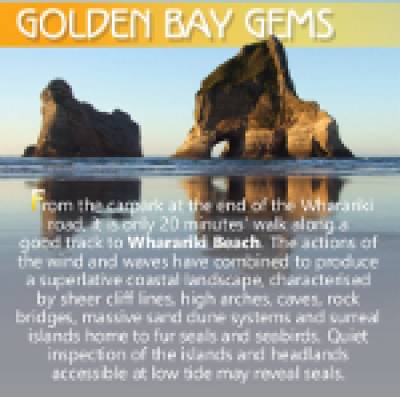 Discover the beauty of Golden Bay
With only one road in, this piece of paradise is well worth the drive over Takaka Hill. Your first glimpse of Golden Bay will take your breath away as you travel over the Marble Mountain, with limestone outcrops, and sweeping views overlooking green dairy pastures, down into the valley offering sandy golden beaches, rivers plentiful for fishing or relaxing by, native bush, caves and natural springs. Golden Bay, Mohua is one of New Zealand's best kept secrets.
Wainui Bay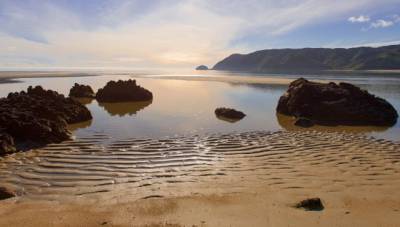 is a great beach to visit, exploring the rock formations and shady picnic spots. A favourite walk is at low tide to Taupo Point. Wainui is the western starting point of the Abel Tasman Coastal Track.
Wharariki Beach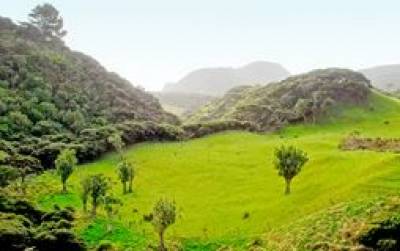 Wharariki is a landscape photographer's paradise. You will enjoy taking advantage of the endless photo opportunities on offer at Wharariki Beach and surrounding areas.
Heaphy Track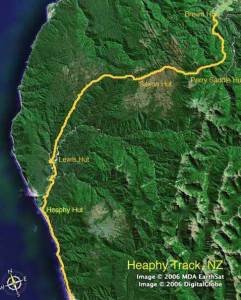 The Heaphy Track is one of New Zealand's 'Great Walks', & one of the more popular tramping tracks.
Thousands visit it each year, walking the 82 kms to the West Coast over its ever-changing scenery and landscapes.
The track is benched, cut & kept clear, all rivers & streams are bridged and there are many huts and shelters on the way. In the summer time, Department of Conservation staff monitor the huts. Check with Department of Conservation regarding weather & track conditions before departing.
Labyrinth Rocks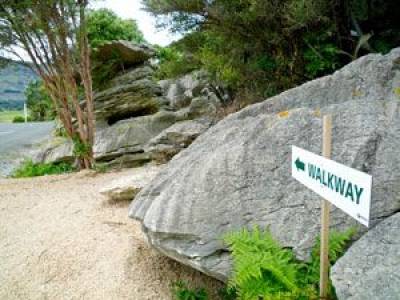 Just two kilometres out of Takaka, on the way to Pohara, are three big oak trees. Turn left here, follow the signs to Labyrinth Rocks Walkway and you will find one of Golden Bay's most amazing places. Nature has produced a maze-like network of canyons through a limestone outcrop, an excellent example of the geological term 'Karst' limestone for which this area is known. It has been developed as an enchanting family attraction.
Te Waikoropupu Springs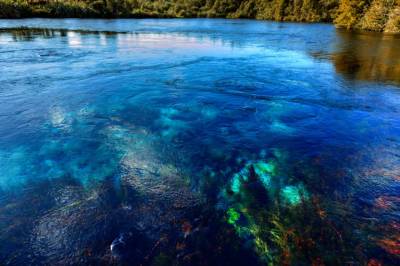 This is probably Golden Bay's most famous attraction, and its story and mysteries are still a fascinating one.
here are three large freshwater springs a few kilometres offshore at depths of 12 to14 metres. It is thought that these are part of the limestone water system, and as freshwater flows out, some seawater is drawn into the vents, finding its way to the main vent at Pupu.
It is most important to protect the springs from didymo.
Clifton Cemetery and Reserve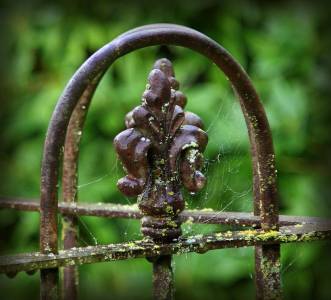 Historic Clifton Cemetery, a site of great significance to both Maori and Pakeha. It was the area's local importance that meant it was vested in Council as a Recreation Reserve in 1991.
The land for the hospital cemetery, as it was meant to become, was set aside when Clifton, then known as Waiwera, was surveyed in 1842.
The Grove Scenic Reserve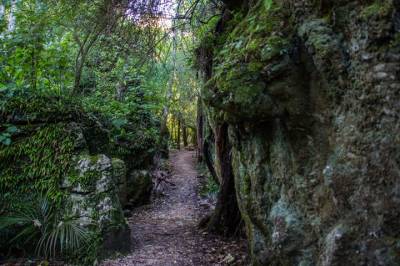 in Clifton is a 20-minute walking track which winds through the narrow canyons in the limestone ending up at a dramatic lookout. Picnic spot available.
Salisbury Falls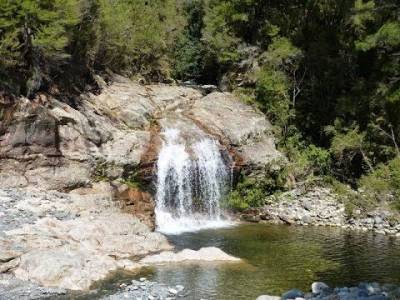 Salisbury Creek and the footbridge were named after the Salisbury family, descendants of brothers John and Charles Salisbury who came to the area to seek their fortunes from gold about 1860.
A beautiful waterfall and swimming hole which is a great spot to visit all year. In summer the swimming hole is popular with locals and visitors enjoying the deep green water and cooling spray from the waterfall.
Milnthorpe Scenic Reserve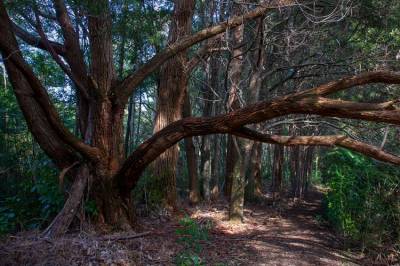 Just north of Parapara Inlet on public conservation land is a network of easy walking tracks through regenerating forest. You can find some fun routes that have been created meandering past swamps and lagoons and even down to the beach.
In amongst the trees on some tracks you will discover numerous artworks left by local artists.
One of Golden Bay's Gem's where you can be serenaded by native birds as you explore to your heart's content.
Wainui Falls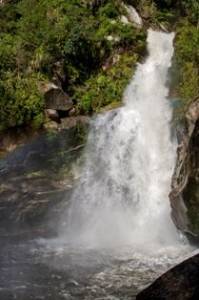 Another Golden Bay Gem is one of the most impressive and beautiful waterfalls in Abel Tasman National Park.
Wainui Falls is located on the Wainui River, a beautiful 40-minute bush walk starting from the carpark in Wainui Bay 20km north-east of Takaka. Look for the direction sign on the road side approximately 300 metres after crossing over the Wainui River Bridge.
The Cobb Valley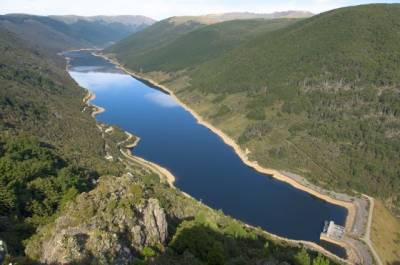 The Cobb Valley is one of the few places in New Zealand where the visitor can drive into and along, much of a high mountain valley carved by glaciers. There are attractions for everyone, from the most active tramper to the motorist wanting nothing more than a stimulating drive.
The 27km drive from Upper Takaka winds through the impressive Takaka River gorge, through a red and silver beech forest.
The Cobb Valley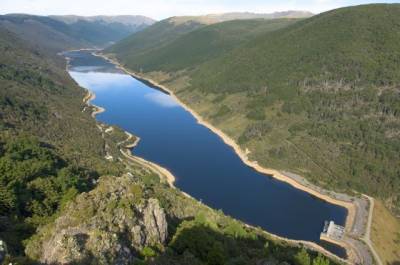 The Cobb River flows for twelve kilometres from the lake through a wide, glacier-formed valley set between high mountains. It eventually drains into the artificial Cobb Reservoir, formed 50 years ago when the river was dammed for hydro electricity generation. Below the reservoir, the river rambles for a further eight rather inaccessible kilometres until it joins the Takaka River below the Cobb Powerhouse. This river then winds its way down through the township of Takaka and into the wide expan