Farewell Spit Tours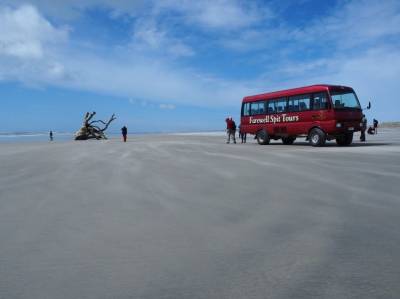 Ride the Red Bus - Gannet Colony Tour, Lighthouse Tour and Wader Watch.
Locally owned and operated for more than 65 years. Farewell Spit is a Nature Reserve and Wetland of International Importance.
Come with us and find out why, while you feel the sun on your face, the breeze in your hair and the sand between your toes. Departure times are set by the tide so bookings are essential.
This listing in category(s):