Historic Golden Bay
Historic Golden Bay
Maori and European history of Golden Bay.
European History

When Dutch explorer Abel Tasman sailed into New Zealand waters and came upon this "large and highly elevated land", he was looking for a great southern continent.
For centuries many had imagined such a land mass in the southern ocean between Australia and South America. The voyage was organised by the Dutch East India Company, looking for opportunities to expand its wealth.
Maori History

Today, the iwi of Golden Bay are Manawhenua ki Mohua Ngati Tama, Ngati Rarua and Te Atiawa.
In earlier times this area witnessed waves of Maori invasion and settlement long before the arrival of European immigrants. Ngati Tumata Kokiri were thought to have been here for several hundred years before being displaced by Ngati Apa.
In 1828 the migration of North Island iwi to the South Island took place.
Photographers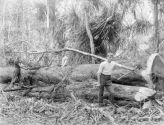 Fred Tyree, and his brother William, were professional photographers who recorded the colonial development of the Nelson region for fifty years from 1878.
Fred Tyree lived in Golden Bay and his photographs are featured at Aorere Centre, Collingwood. The Tyree Studio glass plate negatives are of national significance and are held at the National Library of New Zealand Te Puna Mataurangao Aotearoa and the Nelson Provincial Museum Pupuri Taonga Te Tai Ao.