Art & Artisans of Golden Bay
Discover the variety of art and artisans in Golden Bay.
From balms to vegetables and everything in between, Golden bay offers an abundance of local high quality produced wares, some even award winning.
Living Light Candles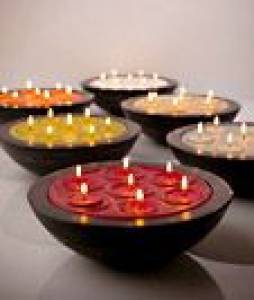 Discover a wide range of handcrafted designer candles. Workshop & Gallery. All candles and wax objects are handcrafted exclusively in Golden Bay. The use of original designs, vibrant colours, and premium quality fragrances are integral to producing world class products.
Tui Balms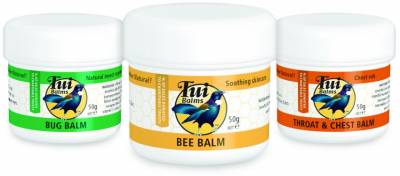 Altogether natural skin and body care range including the original massage balms. Made in Golden Bay since 1984! Something for the whole family. Find us in local stores across the region, or visit us at the end of the road in Wainui Bay. OPEN M-F from January 5th 2015, closed weekends.
Kiwi Spirit Distillery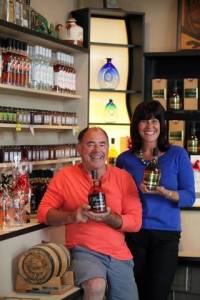 Delicious tastings of New Zealand made Whiskey, Gin, Vodka, Lime and Tangelo liqueurs and sulfate free Honey Mead.
Kiwi Spirit Distillery Cellar Door: Whiskey, Gin and more!
Opening hours: Monday to Sunday: 10am - 3pm or by appointment.
Relax in the sun under the wisteria covered pergola and enjoy the selection of our tasting cocktails.
A perfect way to either spend or end your trip to Golden Bay.
Wild Sands Weaving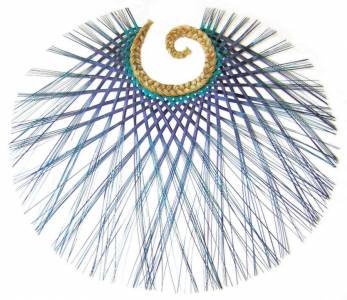 Beautiful handwoven wall sculpture artworks made from harakeke/NZ flax. Wild Sands Weaving is collaborating with Living Arts Gallery.
To view and purchase Wild Sands Weaving artworks in Golden Bay visit Living Arts Gallery, 85 Tukurua Road - open 10am-4.30pm daily from October - May. Or view and purchase online
Kervella Cheese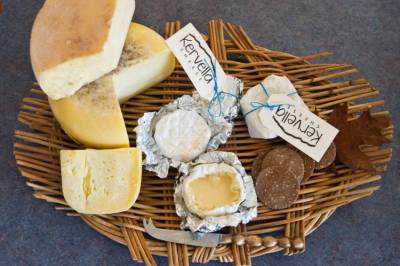 Kervella Cheese is a partnership between Gabrielle Kervella and Alan Cockman.
Gabrielle has been making cheese since the early 1980s, learning the art under several master cheesemakers in France. Since then she has run a goat's cheese business in Gidgegannup, Western Australia. Her cheeses were acclaimed across the Eastern Seaboard. She has been credited with putting goat's cheese 'on the map'.
Stone Arrow Jewellery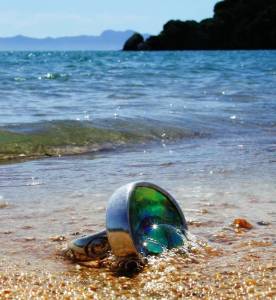 Wide range of designs crafted in pounamu, sterling silver, paua, copper and recycled glass.
Come and tour the workshop and see our innovative ways of working with different materials.
The Mussel Inn Cafe Bar & Brewery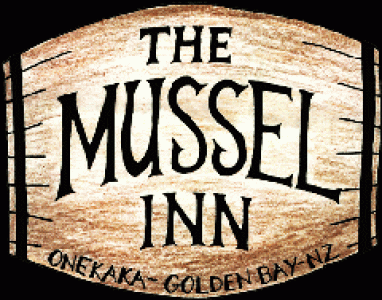 Cafe - Bar - Brewery - Music Venue. Halfway between Takaka and Collingwood. Keep your eyes peeled for the blue road signs, as The Mussel Inn is subtly sign posted. You'll know you're there when you see the new car park on your left! Open seven days a week. 11am till late. 7 days.
Dancing Sands Distillery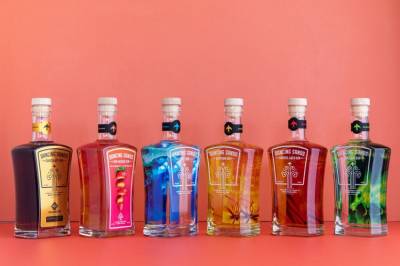 Dancing Sands Distillery is New Zealand's most awarded Distillery crafting premium Gin, Rum and Vodka.
Our Tasting Room and Cellar Door is open to the public year round 10AM to 4PM Monday to Saturday in the summer and Monday to Friday in the winter. Come in and visit us for a tasting!
Conscious Crafts
Range of crystals, oracle & tarot decks, energy generators, palo santo, white sage, mala beads, stickers, and more for your needs.