Galleries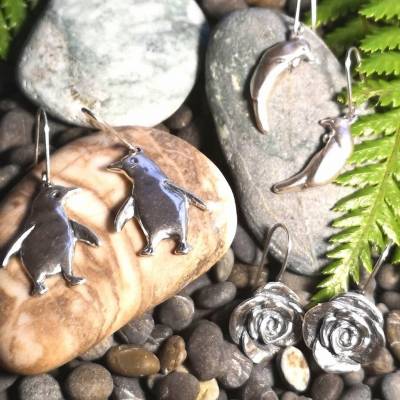 Galleries throughout Golden Bay selling a wide array of arts and crafts.
Browse the galleries in Golden Bay displaying local artists and crafts people's beautiful and unique pieces, fine jewellery, candles, woodware, quilting, weaving, pottery, ceramics, glassware, sculptures, paintings, prints, photos and more. You're sure to find something special to take home.
Art Vault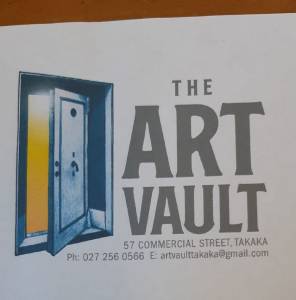 The Art Vault, formerly known as the Art Bank is not a public Art Gallery.
Art Vault has the same manager and volunteer staffing as before and very much the same ethos.
We are proud of the huge number of creative people in Golden Bay. The Art Vault is for artists and artisans to showcase our region as an art destination.
We love that Takaka???s Main Street, has such a variety of galleries and caf?(c)s supporting this creativity.
Drift N Jade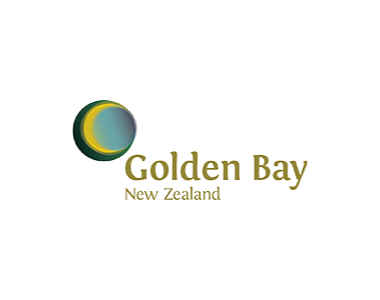 An infusion of NZ Jade and sculptured native woods. Lower
Tukurua Road (beside Living Light) Seasonal hours
Monza Gallery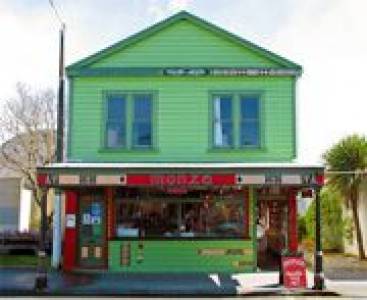 Delight in the creativity of Golden Bay. This charming building in Takaka's main street houses a collection of fine work by artists, jewellers, weavers, potters and sculptors from this uniquely creative part of New Zealand.
Stone Arrow Jewellery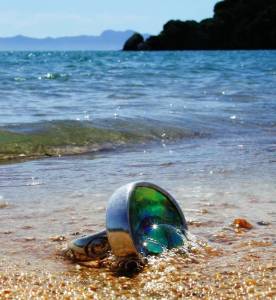 Wide range of designs crafted in pounamu, sterling silver, paua, copper and recycled glass.
Come and tour the workshop and see our innovative ways of working with different materials.
Art Haven Gallery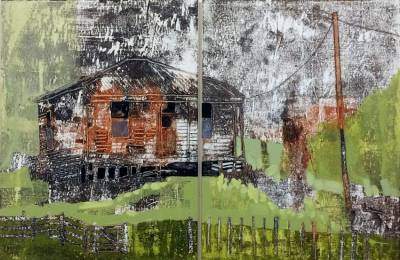 Gallery and Studio of painter and printmaker Lisa Chandler in a stunning location overlooking the Collingwood estuary.
Original paintings, original prints and works on paper, fine art limited edition giclee prints, stationery and curated homewares.
Home of 'Lisa Chandler Art Workshops' 1-7 day painting workshops for all levels, and Art Haven BnB Cottage.
3 Orion Street, Collingwood. Open 1 Dec to end of May most days, 10.30am - 4.30pm. Closed June-Nov.
The Langford Store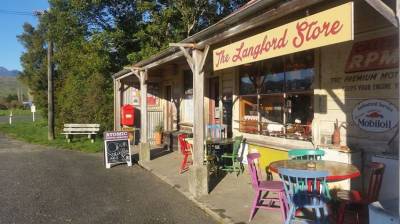 The Langford Store is nestled in the heart of the Aorere valley, 15 minutes inland from Collingwood on the way to the Heaphy track.
This general store and post office has been providing essentials to the
Bainham community and travellers since 1928.
Enjoy a pot of tea or an espresso coffee, served with sublime sweet treats. Soak up the sunshine and the tranquility of the surrounding scenery, whilst you write a postcard home or just rest a moment with friends.
Earth Sea Gallery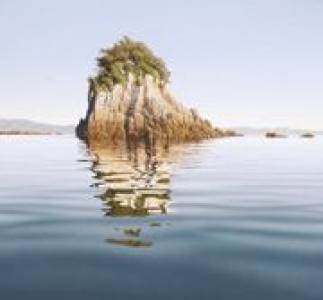 Realistic landscape paintings and prints of Golden Bay by artist Peter Geen. Unique, collectable fine art. Landscape paintings and reproduction giclee prints on canvas and watercolour paper.
Marion Towns Artist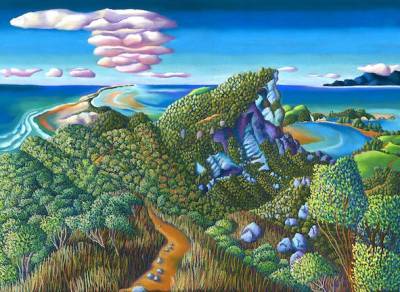 Internationally recognised, New Zealand landscape artist Marion Towns has a creditable list of major exhibitions behind her and her works sell to art lovers throughout the world.
The chalk pastel medium Marion works with is used with skill and her choice of colours epitomises the New Zealand summer. Her paintings fall into the Impressionist category - mostly landscapes and seascapes - to which she occasionally adds the female nude form very cleverly emphasising the contours and curves of both.
NgAngA RT Gallery & MAD Cafe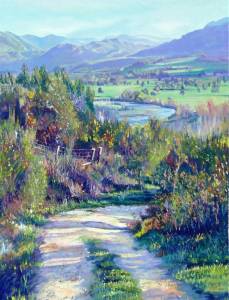 Vision & Creativity in Harmony with Nature & Spirit
Exhibition over summer - "Collingwood & Beyond"
Gallery also houses fine jewellery, sculpture & crafts. Adjoining outside area presents "Nourishing Beauty" Garden Art & Furniture.
Open 10 - 5 Daily in Summer
Wednesday - Sunday during Winter