Museums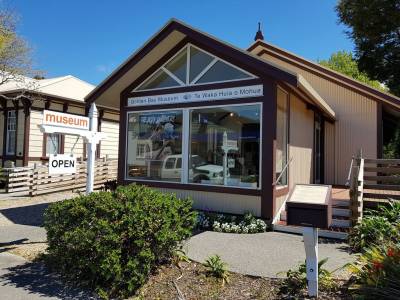 Golden Bay Museums
Enjoy a trip back in history and visit the museums of Golden Bay.
Golden Bay Machinery & Settlers Museum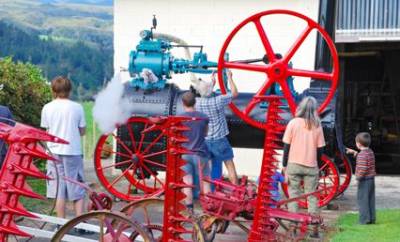 A working steam section with 'Steam Up' days are held at Easter, Labour Weekend, Christmas/New Year. There is a pioneer kitchen with a wood and coal range where scones are baked and served on 'Steam Up' days. Open daily. Admission is by donation.
869 Collingwood-Bainham Road, Rockville. Ph: 03 524 8131
Collingwood Museum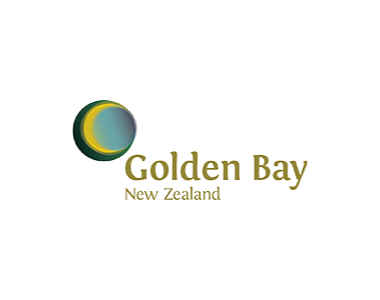 As befits a town of this age, there is a small museum in the main street. It was established in 1969 in the former 1910 council office building. A stroll back in time with aspects of early development of the district: home, school, gold, coal, timber, farming, military with our 'through the years' photographic display
MUSEUMS: COLLINGWOOD
CWD MUSEUM: Tasman Street, Collingwood - EARLY SETTLERS: 869 Collingwood, Bainham Road, Rockville
Phone:
035248131
Aorere Centre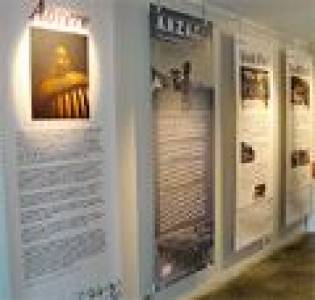 Discover the rich history of western Golden Bay, from early Maori arrivals to European settlement. Local stories feature agriculture, industry, gold, shipwrecks, lighthouses and the Collingwood fires. Open Daily 10-dusk. Admission by donation.
Golden Bay Museum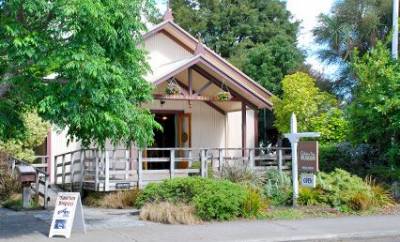 While in Takaka make sure you visit the Museum, located in the shopping centre.
You'll be quickly drawn to the beautifully crafted diorama depicting Abel Tasman's 1642 encounter with local Maori. An educational book detailing this encounter is available for sale at the museum. Wander around displays on Maori and European history of this region. You'll be surprised at the range of material in these and other regular changing displays.