Takaka to Collingwood
Takaka to Collingwood
Beach settlements are located at the end of every right turn. Onekaka is mid-way and is a favourite with locals and visitors.
Milnthorpe Scenic Reserve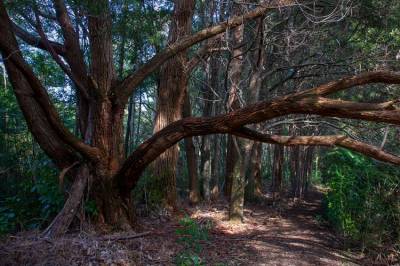 Just north of Parapara Inlet on public conservation land is a network of easy walking tracks through regenerating forest. You can find some fun routes that have been created meandering past swamps and lagoons and even down to the beach.
In amongst the trees on some tracks you will discover numerous artworks left by local artists.
One of Golden Bay's Gem's where you can be serenaded by native birds as you explore to your heart's content.
Te Waikoropupu Springs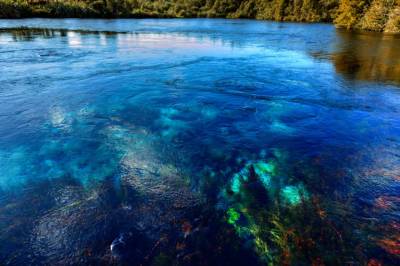 This is probably Golden Bay's most famous attraction, and its story and mysteries are still a fascinating one.
here are three large freshwater springs a few kilometres offshore at depths of 12 to14 metres. It is thought that these are part of the limestone water system, and as freshwater flows out, some seawater is drawn into the vents, finding its way to the main vent at Pupu.
It is most important to protect the springs from didymo.