Walks
There are many walks throughout Golden Bay that range in difficulty.
There are 30 minute strolls, such as the Grove and Washbourne Scenic Reserves, and the path that meanders along the edge of the inlet from the wharf at Milnthorpe to the beach. Walks that require a little more stamina include the Pupu Hydro Walkway, Wainui Falls and the Rawhiti Cave. There are also longer tramps such as the Kaituna track and the Rameka track. For the more intrepid, various walks lead to Boulder Lake and the Cobb Dam, the historic goldfield and the rugged West Coast through the Kaituna Track from Rockville. All make excellent whole day, day or overnight tramps. The drive to the road head on the West Coast takes over one and a half hours from Takaka and skirts the Marine Reserve of Westhaven or Wanganui Inlet before climbing through native bush reserves past Echo Point to the more windswept coast. An enjoyable overnight walk from the road end at Anatori takes you to the isolated and unmanned Kahurangi Lighthouse.
The Grove Scenic Reserve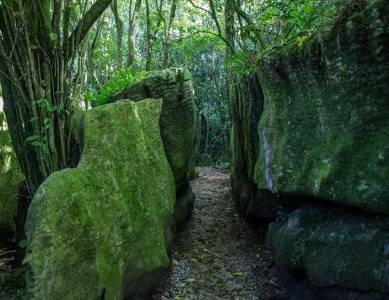 In Clifton is a 20-minute walking track which winds through the narrow canyons in the limestone ending up at a dramatic lookout with a great view out over Clifton the Motupipi Estuary and beyond to Farewell Spit in the distance.
From the car park the track wanders gently through the trees, following the natural cracks, ravines and outcrops created by the water- worn character of the limestone.
Clifton

Harwoods Hole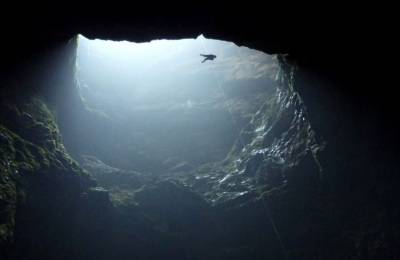 Just before the actual Takaka Hill summit is the unsealed road to Canaan Downs; a 12-kilometre drive and a 40-minute walk leads you to Harwood's Hole which is 183 metres deep.
The Cobb Valley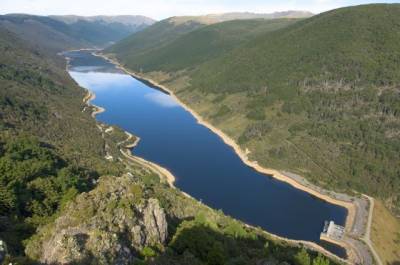 The Cobb River flows for twelve kilometres from the lake through a wide, glacier-formed valley set between high mountains. It eventually drains into the artificial Cobb Reservoir, formed 50 years ago when the river was dammed for hydro electricity generation. Below the reservoir, the river rambles for a further eight rather inaccessible kilometres until it joins the Takaka River below the Cobb Powerhouse. This river then winds its way down through the township of Takaka and into the wide expan